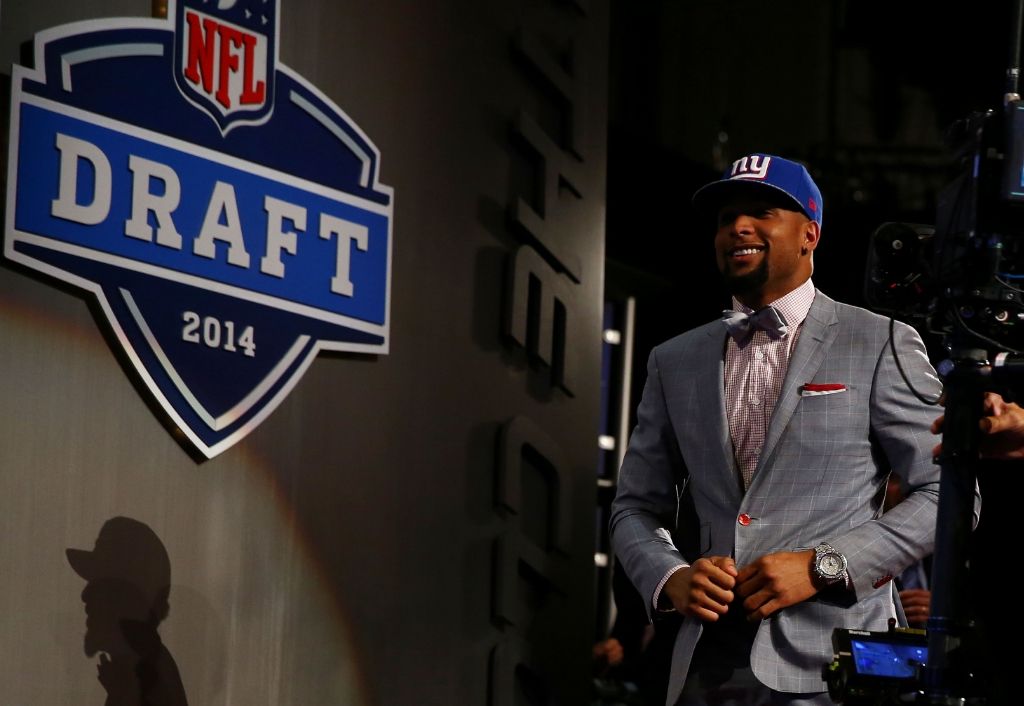 news /
07.03.2014
New York Giants' Odell Beckham Jr. on 2014 Goals: We're Looking to Make a Run at the Championship
Rookie wide receiver Odell Beckham Jr. may be one of the newest members of the New York Giants, but it hasn't taken him long to buy into their program or their way of doing business. And after his very first offseason workout program, which concluded in mid-June, the former LSU star said the goal for 2014 has been made very clear: win a championship.
"You have a great group of guys here," Beckham Jr. told Giants.com. "We're looking forward to a great year and making a run at that championship. Once we get back to training camp, it's back to business."

The Giants will return to East Rutherford, New Jersey on July 21st for pre-training camp physicals, and the first true practice will get underway on July 22nd. In the mean time, Beckham Jr., who missed several early practices due to a lingering hamstring injury, will be in Arizona training, rehabbing and working to return to health by the time he and his teammates report back.

"That's pretty much the biggest thing for me — to get right and come back for camp healthy," Beckham Jr. said.

Beckham Jr. is one of many Giants who need to get healthy prior to the start of training camp, but barring something unforeseen, he should be 100% ready to go come July 22nd.
Source:
Dan Benton // Giants 101