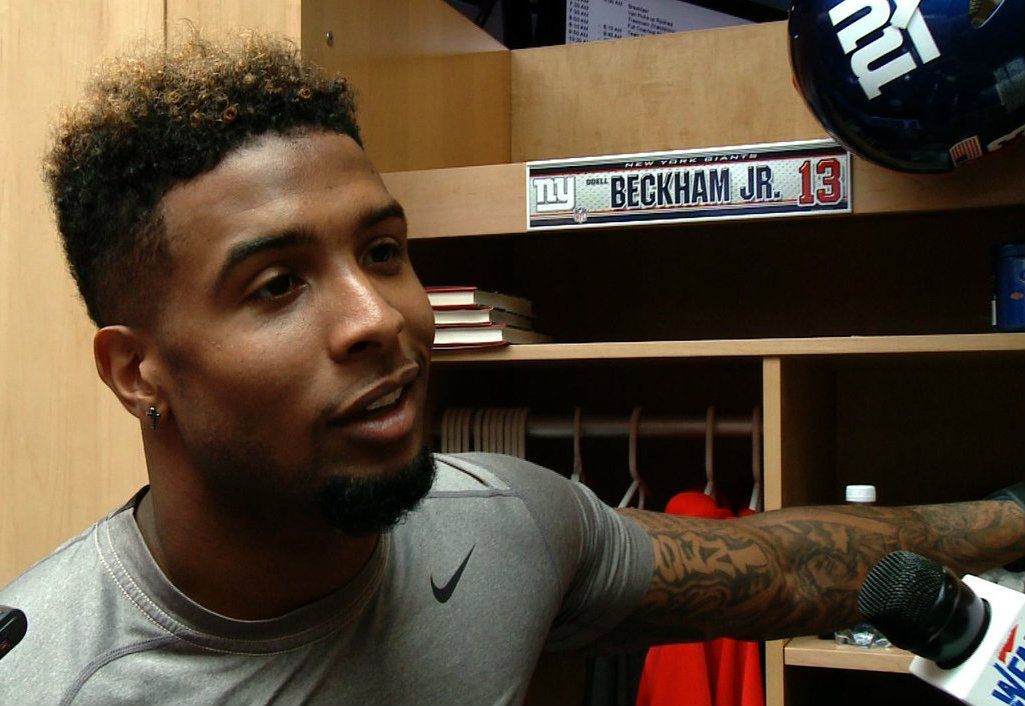 news /
07.25.2014
BECKHAM JR. ADJUSTING
In his first day of New York Giants training camp, wide receiver Odell Beckham Jr.is acclimating to his new environment.
The New York Giants kicked off training camp with 11 wide receivers on their roster and Mario Manningham, the 28-year-old and seven season vet is the oldest among them. The team's heavy investment in developing around young talent is best exemplified in its 1st round selection in this year's draft, Odell Beckham Jr.
The rookie is expected to be a productive starter from day one. Day one, of course, can only happen if Beckham stays healthy. The player, who recently tweaked his hamstring, has been recuperating.
"I really don't know the percentage but it is feeling a lot better," noted Beckham Jr.
He agreed that the injury was better than 85 percent but did not claim to be 100 percent.
"It's more just preventative treatment," noted Beckham Jr. "It's not something you want to stick around and linger because it's not easy to overcome a hamstring. Kind of in the back of your mind, you always have that there but you try not to focus on it as much and go as hard as you can."
The injury was not enough to keep the former LSU standout from playing with his QB-to be, Eli Manning, at the passing academy.
"We (Eli and Odell) went over a lot of plays and signals…It was fun being able to be back home and work out with him," noted the former LSU standout.
"I have got more adjusted to the playbook and just looking forward to feeling at home and getting settled in my house." Beckham mentioned.
With fellow LSU Tiger Rueben Randle, Beckham Jr. is excited to learn from one of his childhood idols in Victor Cruz.
"It's pretty surreal," noted Beckham Jr. of playing alongside Cruz. "I always talked about how he was one of the guys that I watched closely last year and now being on his team and seeing him in person, it's a lot more exciting for me."
In terms of his role, Beckham is just trying to do what's in the best interest of the organization and provide a boost to his teammates.
"I just try to come out here every single day and give it my best effort and put as much energy in it as I can to provide a little spark for the older guys," admitted Beckham Jr.
The receiver is expecting a lot from his first training camp and is "setting your goals and your bar high." He understands his need for his play to do the talking and confessed
"Being a young guy, you always want to get in and show them what you got. I am just looking forward to the opportunity."
With many parts sill moving, Beckham is highly optimistic that the Giants' potent offense can come to fruition, in the right conditions.
"Once it gets settled in and everybody learns what we need to do, I believe it will be a pretty dynamic offense and we have a great quarterback, receivers, and running backs as well. I'm looking forward to seeing what it comes to at the end of camp."
Source
By | Majid Rahmat
Source Article